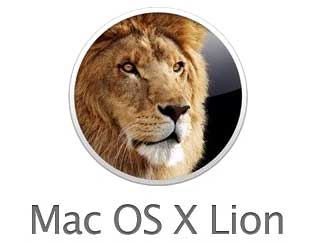 After upgrading to Lion this week I got several issues, even if I'm using 10.7.1. I thought I'd share them – and their solutions with you.
Spinning beachball at login screen
I bought a new SSD disk and performed a clean install, just to start from scratch. But even before restoring any of my old settings, I got an issue with spinning beach-ball on the login screen before I could log in. Sometimes it also went straight to "bluescreen" telling me to restart.
The solution was found here, in short  you need to login quickly before the lockup, then open Energy Saving preferences and disable automatic graphics switching. It solved the issue for me..
Java applets not working
This other issue affected my ability to use my internet banking. First of all, Java is not installed by default in Lion, but you can do that by starting "Java Preferences" from the "Utilities" sub folder of your "Applications" folder. It will then request a Java install from Mac App Store. Once done, enable the check box "Enable applet plug-in and Web Start applications". Re-start your browser and you might be ok.
But for me it wasn't that simple. In Chrome, nothing showed up, and Firefox simply locked completely trying to load an applet. So next solution is to repair home folder permissions. You may think that it sounds familiar, but do not mix this with the "Repair Permissions" in Disk Utility – which does not fix your home folder. This may be very useful anyway, for me it also fixed issues with two other applications. Here's how to do it (inspired by many posts, mainly this):
Reboot your Mac, and hold cmd+R when rebooting (or hold "option/alt" and then select recovery partition)
Once in recovery, on the Utilities menu, select "Terminal"
In the Terminal window, write "resetpassword" to start the Password Reset utility (which was on the utilities menu in Leopard)
Select your user in the drop-down, and then click the little "Reset" button on the bottom.
Reboot and try that page with the applet agina. Voila!
Good luck with your new Lion!