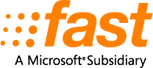 In a recent blog post by CTO Bjørn Olstad, referenced by CNet, Beyond Search and Norwegian digi.no today, FAST announces that ESP 5.3 is the last version of their Enterprise Search Platform to run on Linux or Unix.
As a part of that planning process, we have decided that in order to deliver more innovation per release in the future, the 2010 products will be the last to include a search core that runs on Linux and UNIX.
This should not be a shock to anyone, and I hinted to this danger in my blog post about the acquisition:
Let us not hope that the Linux, AIX and Solaris versions will be discontinued. I don't expect that to happen in the short term, as the press release clearly states that they will be supported…
I guessed back then that Linux support would continue for another five years, but it turned out to be less than two 🙁 While it is an expected and understandable, I think we all hoped that the press release following the acquisition hinted for a new, more open policy from the software giant, but that turned out to be too optimistic. But existing customers are not left completely alone; Olstad continues:
We will support ESP 5.3—the cross-platform search core in the 2010 products—for 10 years as per our standard support policy (5 years mainstream support and 5 years extended support).  Non-Windows customers on ESP 5.3 can continue running their core on Linux and UNIX and add Windows-only innovations or cloud-based services by using a mixed-platform architecture.
Many search consultant with experience from FAST ESP have experienced that the product is more capable under Linux than under Windows when you start pushing the boundaries. ESP is also easier to manage on a Linux platform due to SSH and friends. But that is not the major selling point anyway.
What this will mean for the existing and potential future customers is hard to predict. Obviously some organizations, especially smaller ones, demand Linux only in their data centers – these will start looking for another vendor.  Some of the bigger companies already have mixed environments and will easily be able to migrate, and may be happy.
Last but not least, the hint of cloud-support from the blog post opens another opportunity for existing customers running on Linux: Outsource the whole search hosting to Microsoft and don't worry about the servers or OS at all. This may be the best option for many? Expect to see more references to hosted search going forward!