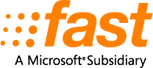 I et blogg-innlegg av FAST CTO Bjørn Olstad idag, referert i bl.a. digi.no og CNet news idag, annonserer FAST at ESP 5.3 er siste versjon av deres søkeplattform ESP som skal kjøre på Linux eller Unix:
As a part of that planning process, we have decided that in order to deliver more innovation per release in the future, the 2010 products will be the last to include a search core that runs on Linux and UNIX.
Dette burde ikke være et sjokk for noen, og jeg hintet til faren for dette allerede i blogg-innlegget etter oppkjøpet:
Let us not hope that the Linux, AIX and Solaris versions will be discontinued. I don't expect that to happen in the short term, as the press release clearly states that they will be supported…
Jeg gjettet på det tidspunktet at Linux støtte ville fortsette i fem år, men det viste seg altså å bli mindre enn to 🙁 Mens dette er forventet og forståelig tror jeg vi alle hadde håpet at pressemeldingen som fulgte Microsofts oppkjøp av FAST hintet til en ny, mer åpen policy fra software-kjempen men det viste seg altså å være for optimistisk. Men eksisterende kunder blir ikke overlatt helt til seg selv; Olstad fortsetter:
We will support ESP 5.3—the cross-platform search core in the 2010 products—for 10 years as per our standard support policy (5 years mainstream support and 5 years extended support).  Non-Windows customers on ESP 5.3 can continue running their core on Linux and UNIX and add Windows-only innovations or cloud-based services by using a mixed-platform architecture.
Mange søkekonsulenter med erfaring fra FAST ESP har erfart at produktet yter mer under Linux enn under Windows når du begynner å presse på litt. ESP er også lettere å håndtere på en Linux plattform på grunn av SSH og andre mekanismer. Men dette er neppe de viktigste salgs-argumentene uansett.
Hva det betyr for eksisterende og potensielle fremtidige kunder er vanskelig å si. Selvsagt vil noen organisasjoner, spesielt mindre, kreve Linux i datasenteret – disse vil kanskje begynne å se seg om etter en annen leverandør. Noen av de større selskapene har allerede blandet miljø og vil lett være i stand til å migrere til Windows og være fornøyd med det.
Sist men ikke minst er det interessant med hintet om sky-støtte (cloud) i blogg-innlegget, som kanskje åpner en annen opsjon for eksisterende kunder på Linux: Outsource hele søket til Microsoft og ikke bekymre deg for maskinvare eller OS i det hele tatt. Kanskje dette er den smidigste løsningen for mange små? Forvent å se mer til hosted søk i tiden fremover.