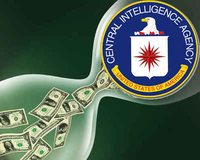 The Norwegian IT newspaper Digi.no today writes that CIA invests in Lucid Imagination through the company In-Q-Tel. This is a great confirmation that the Apache Lucene/Solr search engine is high-end software of key value also for intelligence use.
That would come as no surpise to us who have followed Lucene for some time. And perhaps for intelligence in particular, they do not want to be too heavily dependent upon closed source code. In their press release, In-Q-Tel they say that they want to secure advanced access to Lucene/Solr technology, and state that Lucene/Solr is one of the fastest growing search solutions over the last three years.
This is good news for all users of Lucene/Solr search, also in Norway where Cominvent is Lucid Imagination's partner. It gives even more credibility to open source search, and makes this platform grow even faster. Time for Norwegian intelligence to follow?