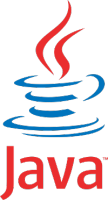 There is an exciting war going on about the future openness of the Java platform. Oracle is trying to capitalize on its ownership/stewardship of Java, by starting to charge for their enterprise version of the JVM, as well as stopping its competitors like Google to succeed with Java. Oracle wants to make Java more closed for their own economical benefit – an act which just hurts the community, users, developers and Oracle's own customers.
The latest move is by the Apache Software Foundation, whose Apache licensed "Harmony" implementation of the JVM is being banned by Oracle because they want OpenJDK to be the only open implementation of Java (obviously to make sure there is a reason to purchase JRockit from Oracle and to keep control). Apache this week threatens to leave the JCP (Java Community Process) if Oracle does not grant the Harmony project it's legal right to the TCK.
Personally I cheer for Apache and hope the other JCP members will back the claim, and with the help of Google (and hopefully IBM) eventually see a true open model for the stewardship of Java, including an Apache licensed JVM for anyone to use freely. At the end of the day that will give Java a huge boost and attract more developers.